Beverly Hills Comprehensive Medical Group Offers Lumbar Disc Bulge Treatment
A bulging lumbar disc can cause a host of unpleasant symptoms, from back or neck pain to loss of function in the extremities. If you seek treatment for a lumbar disk bulge in Beverly Hills, you couldn't make a better choice than Beverly Hills Comprehensive Medical Group. Our combination of primary care and chiropractic expertise can relieve your symptoms and help prevent future disc problems going forward.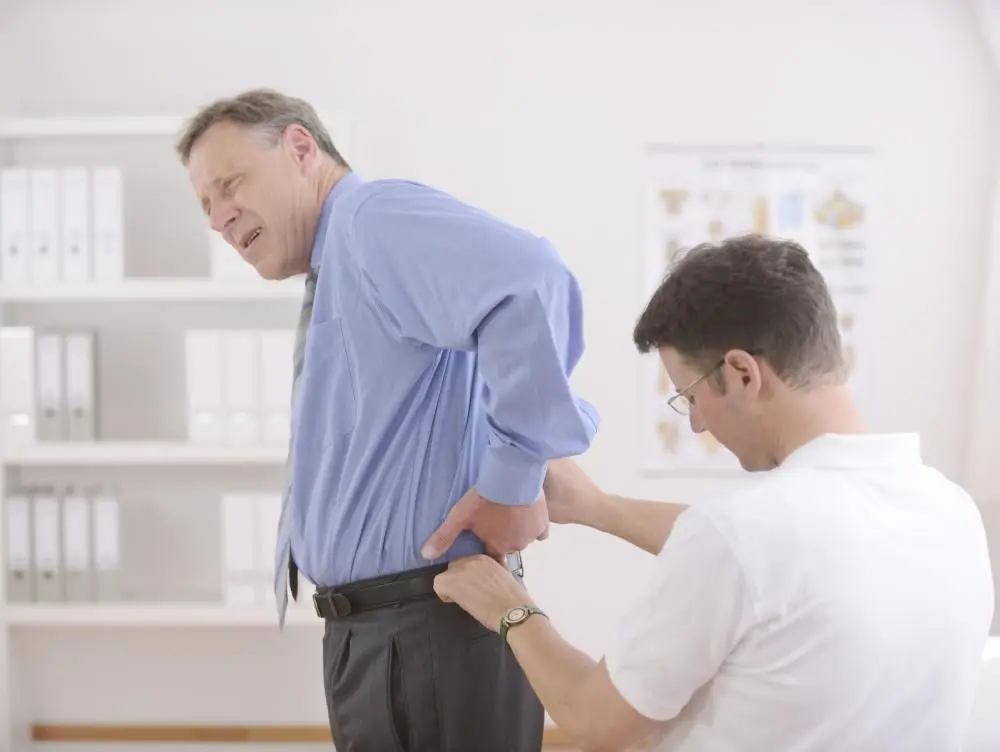 Bulging discs and herniated discs are slightly different conditions, but they can both cause the same serious problems. In a herniated disc, the outer covering ruptures, allowing the fluid inner material to protrude out of the spinal column; in a bulging disc, the outer covering itself protrudes outward without rupturing. Bulging discs may occur due to an injury, but they often develop with age as the disc loses resilience and flattens out. Most bulging discs don't cause any symptoms at all -- but those that do can spell major trouble. When a bulging disc presses on nerves and nerve roots in the lumbar area, you may experience back pain as well as pain, numbness, muscle weakness or tingling in the buttocks, legs and feet.
Our Chiropractor Can Relieve Your Bulging Disc Symptoms
The first step in obtaining relief from your misery is to schedule an appointment with Dr. Colville, our primary care medical physician here at Beverly Hills Comprehensive Medical Group. Our primary care doctor will examine you, take your medical history and discuss your symptoms in detail to determine the underlying cause of your pain. If you do suffer from a probable disc problem, you will be referred to our chiropractor, Dr. Jacobsen, for a thorough spinal screening.
You may find that your bulging discs may benefit from multiple natural healing modalities, especially our chiropractor's spinal adjustment and decompression techniques. Chiropractic adjustment can correct even a longstanding misalignment that makes you prone to bulging discs while also improving your overall nerve function and relieving the aches and pains that come from supporting an unbalanced body. Non-surgical spinal decompression targets bulging and herniated discs. This painless treatment method adds computer-controlled degrees of distraction force to your spinal column as you lie on a motorized treatment table. As vacuum pressure develops between the vertebrae, the bulging or herniated disc is drawn away from sensitive nerves, regaining its normal position.
Once your immediate bulging disc problem has been resolved, our team can help you keep it from recurring. In addition to periodic spinal screenings and adjustments to ensure a healthy alignment, our primary care physician and chiropractor may recommend nutritional counseling and weight loss (via our ExecuSlim weight loss program) to minimize stress on the musculoskeletal system, along with physical therapy to strengthen the muscles that support healthy posture.
Don't let a bulging disc determine your ability to enjoy life. Call Beverly Hills Comprehensive Medical Group at (310) 657-0366 today to get the drug-free, non-surgical help you need!