Pediatric Chiropractic Care with our Beverly Hills Chiropractor
Most people associate chiropractic care with the treatment of neck and back pain or as weight loss specialists for adults, but there are several benefits for children who visit a chiropractor in Beverly Hills California. Many parents prefer to use natural and alternative methods of treatment for their children and chiropractic care is an excellent option for alternative and natural treatment. Children who frequently visit the doctor for medical conditions, such as bed wetting, asthma, and poor posture can benefit from a chiropractor. Some of the most common reasons to visit the chiropractors at Beverly Hills Comprehensive Medical Group include: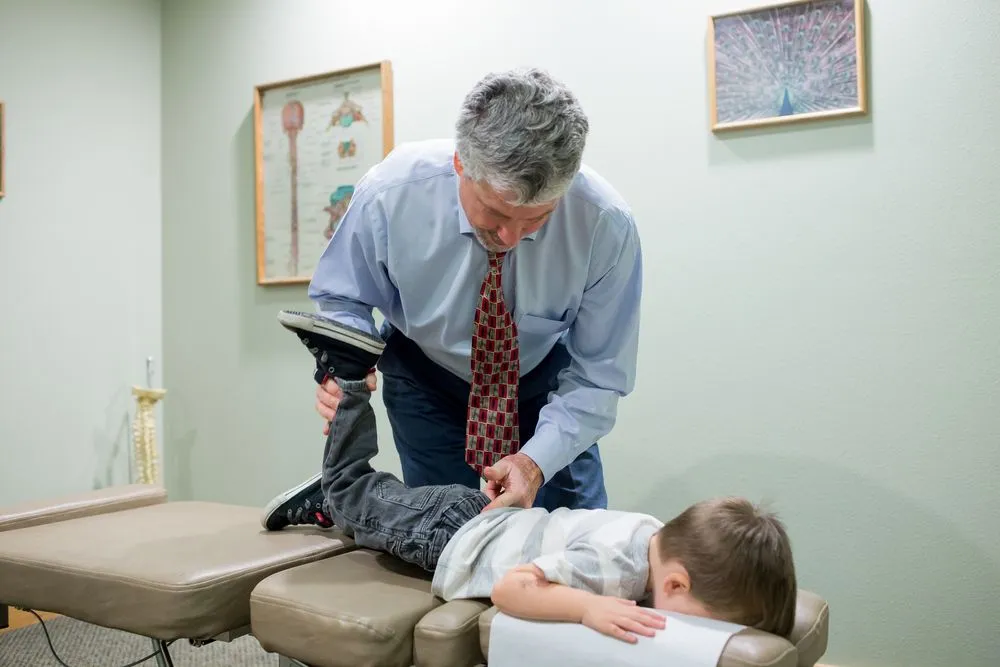 Asthma
Asthma is one of the most common conditions that children suffer with. Asthma is a lung condition that is caused by the airways becoming inflamed and constricted. The most common symptoms that warrant a visit to their physician include:
Difficulty breathing
Wheezing sounds
Deep coughing
Tightness of the chest
If the symptoms of asthma are left untreated, it may result in a decline of lung function and it may lead to life-threatening situations. There is no current cure for asthma and the primary treatment is typically medication that will open the airways. It has been shown that there is a link between an interference with the nervous system and the spine that may induce asthma. Chiropractic care includes spinal alignment, which may have an effect on the lungs, resulting in alleviation of asthma.
Bed Wetting
Bed wetting is a common problem for many children, including pre-teens. Bed wetting generally occurs as a result of involuntary muscle reactions. While asleep, breathing slows down which causes a spinal reflex and the muscles to relax. When the bladder muscles relax, the fluid is released, resulting in bed wetting. A chiropractor can help by manipulating the child's spine into the correct position, which will help to strengthen the muscles and reduce the pressure on the spine, which ultimately alleviates nerve malfunctions that lead to bed wetting.
Poor Posture
The heavy backpacks and bending over to use electronic devices several hours per day can wreak havoc on children's spines. The excess weight of backpacks can cause damage to the hundreds of nerves in the spine.
Sport Injury Treatment
Sports injuries are also a common occurrence in children, which can seriously injure the spine if not addressed. Chiropractic care is a safe, healthy alternative to correcting spinal injuries in children-without surgery. Treatments that include spinal alignment and massage therapy can help to strengthen the muscles and the spine in children.
It is important to keep in mind that a few sessions may be necessary before noticing significant results; however, chiropractic care for children is a safe and natural treatment.
Schedule an Appointment with our Beverly Hills Chiropractor
Contact Beverly Hills Comprehensive Medical Group to learn more information about chiropractic care for children or to schedule a consultation. Call us at (310) 657-0366.