Fibromyalgia is a disorder associated with widespread musculoskeletal pain in the body that results in issues with sleep, memory, and mood. Sometimes certain physical trauma, infections, or even surgery can cause the onset of symptoms. Other times, they can start overtime with no event triggering them. Though there is no current cure for fibromyalgia, medication as well as exercise and relaxation can help control symptoms. Chiropractic care also provides beneficial aid to combating symptoms. We can help you fight fibromyalgia here at Beverly Hills Comprehensive Medical Group.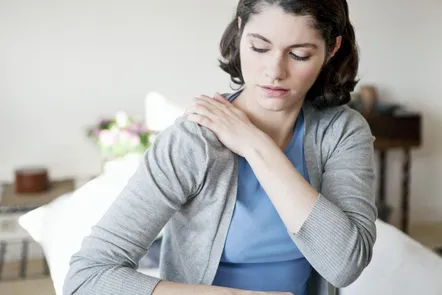 Causes & Symptoms
Nerve stimulation that is repeated can result in changes to both the spinal cord and brain. The pain receptors in the brain develop a memory of the pain. This means that they can overreact to certain signals that are painful and nonpainful. Certain factors that can cause these changes are:
Infections
Genetics
Emotional or physical events
Symptoms of fibromyalgia includes widespread pain, cognitive difficulties, and fatigue. There are certain medical conditions that co-exist with fibromyalgia such as:
Chronic fatigue syndrome
IBS
Depression
Anxiety
Postural tachycardia syndrome
Interstitial cystitis
Temporomandibular joint disorders
Migraines and other headache types
Risk Factors
Risk factors include:
Your gender- More women than men are diagnosed with fibromyalgia
Family history- If you have a parent or sibling with fibromyalgia, you are more likely to develop it.
Other disorders- You may develop fibromyalgia if you have rheumatoid arthritis, lupus, or osteoarthritis
Chiropractic Treatment
Chiropractic treatment for fibromyalgia patients consist of:
Chiropractic adjustments- This technique allows realignment of your body to re-establish the connection between nerves throughout your body and the nervous system. The nervous system is reset to enable the brain to process pain.
Physical therapy- Physical therapy consists of massage and other treatments, since fibromyalgia can cause severe muscular pain.
Lifestyle recommendations- There are many recommendations that our chiropractor may suggest in regard to adjusting your lifestyle. This consists of exercise and being able to control pain with the use of medication.
Nutrition- Our chiropractors will also suggest different diet and supplement changes you can incorporate to help alleviate symptoms.
Patients can count on successful treatment from our team for their fibromyalgia. After just one visit, many patients have reported a significant decrease in leg, neck, and back pain. This is known to be one of the best treatments for this condition, since it results in relief that is immediate minus medication.
Appointments
For appointments to visit our team, give us a call here at Beverly Hills Comprehensive Medical Group. Treatment consists of massage and other chiropractic techniques that are used to help with symptoms and decrease pain. You may also visit our website for a list of additional treatments we offer here at our office.