Frequently Asked Questions about Work Injuries from our Beverly Hills Chiropractor
Our chiropractic doctors at Beverly Hills Comprehensive Medical Group have extensive experience serving our Beverly Hills community. At our clinic, we've taken strides to amass the highest quality services, techniques, and equipment to maximize natural and holistic recovery for our patients, many of whom are suffering from (and have questions about) work injury. Check out the following FAQ.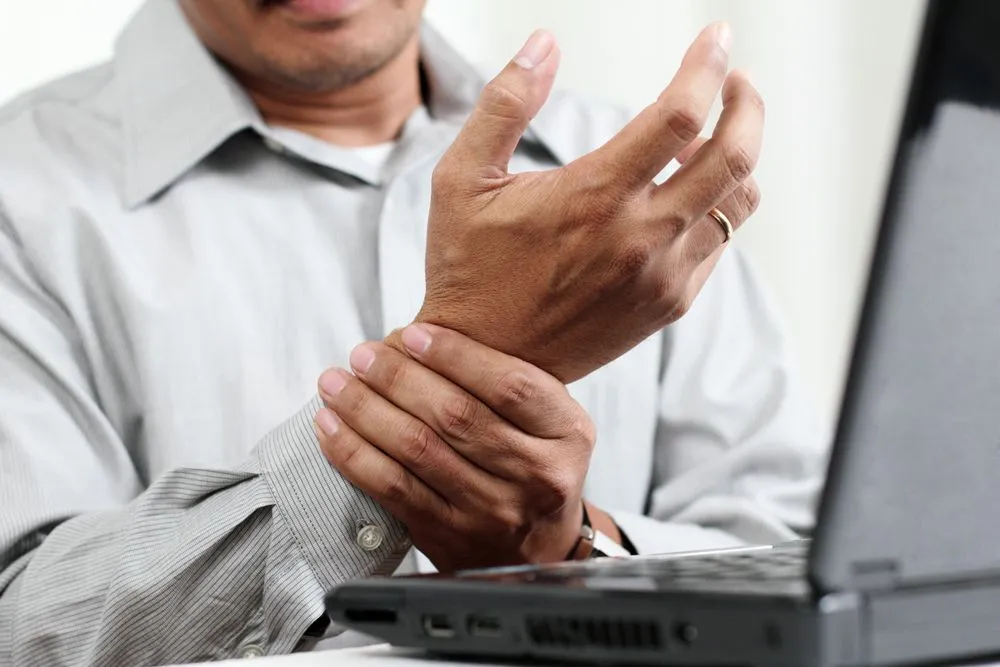 What Are Some of the Most Common Work Injuries?
Carpal tunnel syndrome: numbness, pain, and weakness in the first three fingers of the hand due to compression of the median nerve in the wrist
Sciatica: buttocks and leg numbness, pain, and weakness secondary to compression of a sciatic nerve root in the lower back (may also lead to back pain)
Whiplash: a neck pain syndrome associated with headaches, ringing in the ears, and shoulder and arm pain caused by forceful flexion/extension of the neck
Plantar fasciitis: sharp heel pain caused by inflammation of the plantar fascia (the bottom of your foot)
Muscle strains: microscopic tears in the muscle fibers often due to strain or overuse, frequently seen in the shoulders or spine
Disc injury: a disc may rupture (herniate), protrude out of place (bulge) or overtime thin and wear down (degenerative disc disease) due to acute or chronic work-related strain
What Causes Work Injury?
A wide range of risk factors can contribute to an injury on the job:
Sedentary behavior (e.g., sitting too long at your desk); alternatively, excessive standing can also cause stress and injury
Poor ergonomics (improper set up of the computer, phone, keyboard, etc.)
Heavy lifting
Personal injury (falls, motor vehicle accident, etc.)
Poor body mechanics
Repetitive movement
Other health factors: e.g., chronic condition (obesity, diabetes), psychological stress, smoking, etc.
How Can Chiropractic Care Help Treat a Work Injury?
Our best-practice services can help you heal from a work injury by supporting your body's ability to self-heal (rather than just trying to "mask" your symptoms). Here are a few examples:
Chiropractic adjustments have been shown to stimulate the release of biological analgesics while also realigning spinal joints and reducing the intensity of pain signals being sent via the nervous system
Spinal decompression relieves pressure on compressed nerve roots and stimulates healing in injured discs
Massage promotes physical and mental relaxation, increased circulation, and decreased swelling and inflammation
Corrective exercises to restore strength, endurance, and range of motion
Patient education to improve ergonomics, lifting mechanics, weight loss, etc.
Held Back By a Work Injury? Connect With Our Beverly Hills Comprehensive Medical Group!
If you're struggling with a recent work injury, contact our Beverly Hills chiropractic clinic today to see one of our experienced chiropractors.