Chiropractic Help as an Alternative for Osteoarthritis Treatment
As we age, our joints begin to wear down. One of the conditions that can develop is known as osteoarthritis. Beverly Hills Comprehensive Medical Group offers treatment options for osteoarthritis. The condition also gets labeled "wear and tear" arthritis by many in the medical community who are explaining the diagnoses to patients for the first time. In effect, the joints lose their cushion and cartilage protection. When that occurs, the contact points of the joints become inflamed. The body reacts, it swells with and tries to recuperate, but unfortunately, the joints don't heal and become hard to use and move.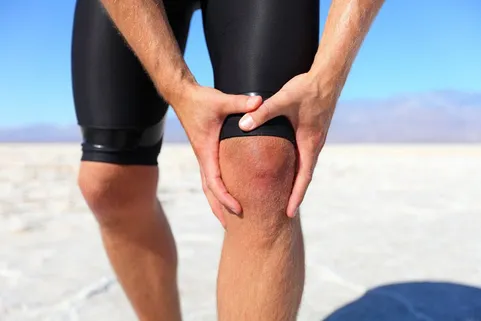 Seniors Aren't the Only Ones With Osteoarthritis
Osteoarthritis is not limited to just seniors. It's also not limited to just a particular part of the body like the knees. Cases of the condition vary dramatically, affecting every major joint of the body. Yes, the majority of sufferers tend to be over the age of 50, and those who performed far more manual work in their life feel it more than others who didn't. On average, women tend to suffer more than men, many times due to a related association of the loss of calcium density in their bones.
For years many simply attributed osteoarthritis to getting old. The reason seemed to make sense with everything else that wears down over time. However, several studies have found other causes should be considered as well. Serious injuries, overuse of a particular joint from work or activities like sports, obesity, insufficient muscle mass to support bones, gender and even genetics come into play.
Chiropractic Options Can Provide Alternative Treatment
Treatment of osteoarthritis is typically assumed to be handled with painkillers to make living with the condition tolerable. Sometimes even surgery for key joints like knees is applied. However, there are other options available.
There is no cure-all remedy for osteoarthritis. However, exercise and retaining movement are essential for stopping the condition from getting worse. First, exercise helps rebuild muscles that support bones that need help. Second, flexibility maintains a range of motion for turning and carrying one's weight, which is also essential for balance and stability.
Get Chiropractic Care On Your Terms
The Beverly Hills Comprehensive Medical Group provides Southern California with a great resource for addressing treatment, physical support, exercise guidance and chiropractic care for osteoarthritis. While the joint condition will never go away, nor will treatment return someone to their nimbleness in their 20s, both physical exercise guidance and a chiropractor's hand can produce amazing osteoarthritis management. You don't have to live with osteoarthritis without ways of making it easier to manage. There is plenty of exercise and chiropractic expertise that can help, from re-aligning joints into their proper paths to relieving pinched nerves caused by overcompensating from ailing joints. Call the Beverly Hills Comprehensive Medical Group at (310) 657-0366 to find out more about how a chiropractor can provide the pain relief that you deserve.