Have Your Suffered From Personal Injury in Beverly Hills?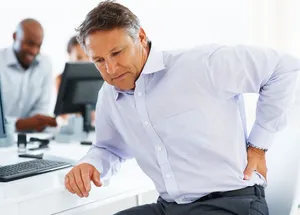 Beverly Hills Comprehensive Medical Group chiropractic care provides the perfect solution to personal injuries, offering effective, gentle treatment and insurance assistance throughout your healing process. If you have been in a been in an auto accident or endured any major personal injury, our Beverly Hills chiropractor will not only accelerate your recovery, but also provide the insurance counseling you need to ensure your medical bills and chiropractic treatments are covered. Our chiropractor in Beverly Hills understands the stress that the trauma of personal injuries imposes on patients, and Dr. Jacobsen strives to relieve not only your physical pain, but also your mental stress.
If you are involved in an accident, schedule a diagnostic appointment with our Beverly Hills chiropractor immediately. If you do not seek medical attention within the first 48 hours following a car accident or other personal injury, many insurance companies will not cover medical claims. Personal injury patients sometimes do not experience symptoms or signs of injury until days or even weeks after the initial injury. Scheduling an appointment soon after an accident allows us to determine whether or not you are injured, and will ensure your insurance provider covers the injury-related expenses.
Beverly Hills Comprehensive Medical Group Provides Beverly Hills Pain Relief
Dr. Jacobsen provides personal injury patients living in Beverly Hills with pain relief services. One of the most common personal injuries, whiplash, occurs when a passenger in a stationary vehicle is hit from behind. Whiplash injuries do not only happen in high-speed collisions; whiplash can actually occur from collisions at speeds as slow as five miles per hour.
Whiplash, named for the whip-like motion of the spine during the injury, damages the soft tissues of the neck such as muscles and ligaments. Although whiplash symptoms typically do not present themselves until days or even weeks after the injury, failing to seek immediate medical attention aggravates and worsens the condition, slowing the patient's recovery.
The hyperextension of the lower neck (lower cervical vertebrae) and hyperflexion of the upper neck (upper cervical vertebrae) during whiplash forces the spine into an abnormal curvature, which puts pressure on the nervous system and causes debilitating symptoms. Whiplash symptoms can include intense headaches, arm pain and numbness, neck pain and back pain, reduced ability to concentrate, depression, and insomnia.
Our chiropractor in Beverly Hills uses chiropractic treatments to heal injuries, rather than masking painful symptoms with medications. Using spinal manipulation, Dr. Jacobsen helps the spine reassume its normal position, relieving pressure and strain from the nervous system, muscles, and ligaments. Regular spinal adjustments and prescribed stretches and exercises restore patients' flexibility and range of motion, reducing inflammation and pain. Chiropractic care treats personal injury pain at the source, effectively allowing patients to heal and return to their normal, active lifestyles.
If you have suffered a personal injury, contact our Beverly Hills chiropractor to begin your journey to recovery today.
---
Personal Injury FAQ
Facing an injury causes complications in your life. It limits your mobility and harms your enjoyment in your normal situation. By working with our chiropractor at The Beverly Hills Comprehensive Medical Group, you can address injuries and encourage your body to heal.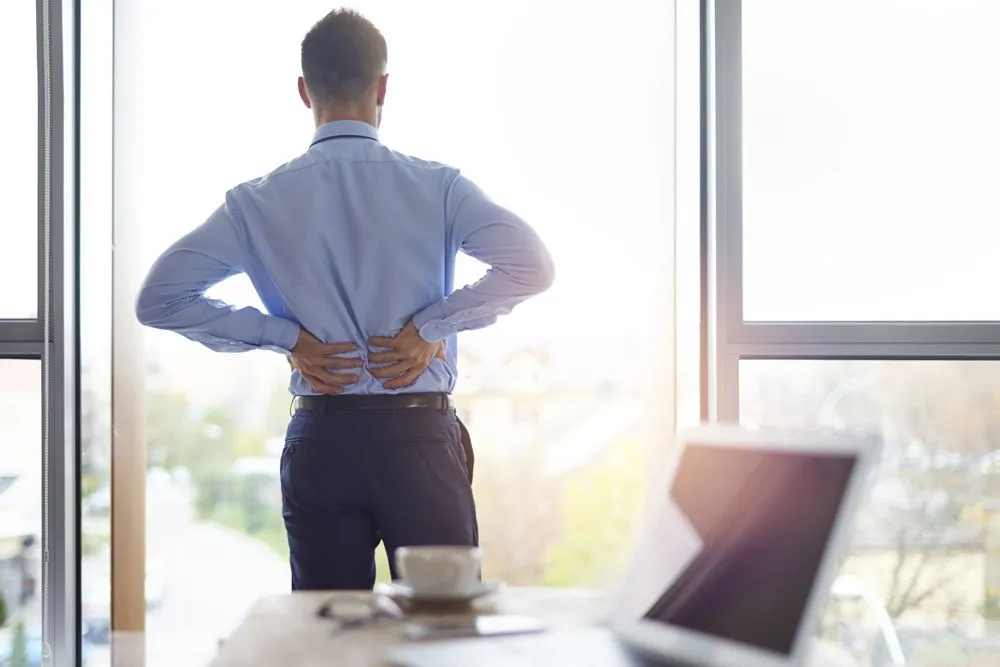 What are the Most Common Personal Injuries?
The most common personal injuries vary based on the type of accident or situation causing the problem. When you seek personal injury chiropractic care, you will usually have clear symptoms or concerns. The common injuries we see in our clinic include:
Injuries from car accidents, which range from broken bones to whiplash and back pain
Medical malpractice injuries
Injuries from the workplace
Slip and fall accidents, which may occur at any location and cause whiplash, back pain, and other injuries
Injuries from an assault
Personal injuries impact your ability to move and engage in normal activities. In our clinic, we offer treatment for personal injuries and address many of the common problems that stem from car accidents, falling or similar situations.
What Should You Expect When Visiting Our Beverly Hills Chiropractor?
When you visit our Beverly Hills chiropractor, we ask for some medical details before recommending any treatments. A medical history helps our chiropractor determine the appropriate treatment for your injuries. We need to know about any medications you take, health conditions that may impact your mobility or any other historical information that may worsen your injuries.
After clarifying your medical history, our chiropractor evaluates your injuries and movements. We may ask you to move around the room and we may check on your neck and spine. In some cases, we take an x-ray to determine the severity of your injuries. The final step of personal injury chiropractic care is developing a custom treatment plan to address your injuries.
How Does Our Chiropractor Treat Personal Injuries?
Our chiropractor treats personal injuries with a variety of tools and strategies. We may use spinal adjustments and decompression therapy to help reduce pressure on your nerves. The treatments align your neck and spine for better spinal function. Injuries to the muscles and ligaments may benefit from massage therapy. We use the massage to reduce tension in your muscles and encourage healing.
Physical therapy helps rebuild your muscles after an injury. We use a combination of exercises and stretches to help with your health and mobility. Our treatment plan depends on your health and the injuries to your body, so we develop a custom strategy for your situation.
Contact Our Local Chiropractor Today
Treating an injury after an accident allows you to address the underlying problems. To learn more about our process of helping with your injuries or to set up an appointment, call (310) 657-0366 today.