Lower Back Pain Treatment With Chiropractic Care
Nearly 600 million people worldwide suffer from lower back pain at any time. Researchers have identified at least 20 reasons why chronic and acute lower back pain occurs, making it tough for many doctors to identify the root cause. If you live in Beverly Hills, CA or the surrounding areas and struggle with chronic lower back pain, keep reading to learn about the benefits of chiropractic care.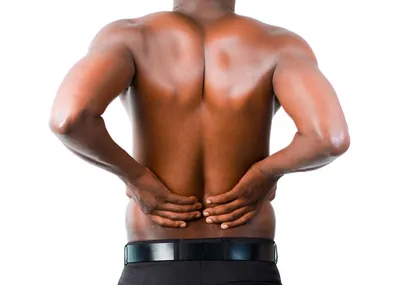 What causes lower back pain? How can chiropractic care help?
Working a 9 to 5 desk job, ageing, stress, autoimmune disorders, and being overweight lead to a weak back. But lower back pain can happen to anyone at any age. Frequent running and heavy lifting place excessive stress on the lower body. Wearing heavy backpacks and poor posture also place you at high risk for lower back issues. If you struggle to sleep, sit, and perform simple tasks without feeling pain, chiropractic care can help.
Unlike conventional treatment, chiropractic care targets the root cause of your lower back problems. We at The Beverly Hills Comprehensive Medical Group have helped countless patients regain their strength and stamina in fast recovery times. Our expert team of chiropractors can help you achieve long-term remission.
The 5 most common symptoms of lower back pain
Many patients suffer with acute episode of lower back pain, lasting anywhere from several days to three weeks. Falls, muscle strains, and minor accidents tend to trigger these acute episodes. Pain lasting more than 12 weeks is considered chronic, no matter the cause. Common symptoms of chronic lower back pain include:
Dull, throbbing aches that begin in your SI joint and radiates along the backs of the legs
Stabbing pains in the lower back region (may radiate to the obliques)
Sciatica (a pinched nerve typically triggered by a herniated disk in the lower back)
Impaired mobility (difficulty bending, crouching, kneeling)
Tenderness and a grinding sensation in your joints (often due to osteoarthritis)
Uncommon symptoms, such as pain during urination or the loss of sensation in and around the lower back, should be immediately communicated to your chiropractor and physician.
How your chiropractor will diagnose your lower back pain
When you first meet with your chiropractor, you will be asked to describe how your pain feels, how often you experience it, suspected triggers, and where it occurs. Make sure to mention any accidents that occurred before the chronic pain began. Your chiropractor will make a diagnosis by combining your history with a hands-on evaluation of your lower back. For many patients, X-rays and further tests are unnecessary.
Tips for treating pain in between appointments
At-home treatment for lower back pain includes warm baths with Epsom salts, NSAIDs, menthol gels, and heating pads. Massage and yoga may also help loosen stiff joints. If the pain becomes severe, your chiropractor may recommend medication or steroid injections.
Call Beverly Hills Comprehensive Medical Group Today
If you feel hopeless about recovering from chronic lower back pain, we at the Beverly Hills Comprehensive Medical Group are here to restore your health. We are experts in providing effective treatment for even the most complicated lower back pain cases. Call us today at 310-357-0366 to schedule your consultation.