Often people mistake having a pinched nerve as having a pulled muscle. When a muscle is pulled or strained it can put pressure on a nerve, so it is an understandable mistake. If you think you may have a pinched nerve, visit Beverly Hills Comprehensive Medical Group, for a chiropractic examination that can explain the difference and how to treat a pinched nerve.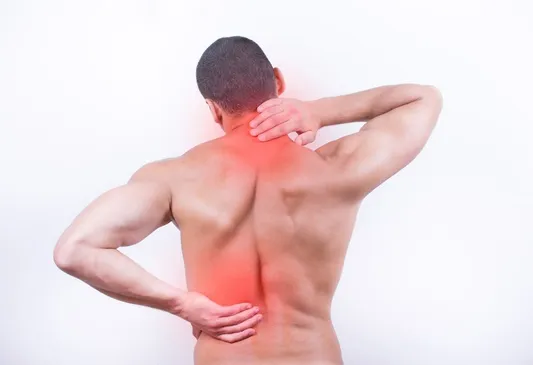 What Is A Nerve And How Does It Get Pinched?
The spine is a set of bones stacked from the base of the skull down to the coccyx (the butt bone). Inside this stack of bones are nerves that are part of the nervous system and around the bones are muscles, ligaments, and tendons.
When the spinal bones are knocked out of alignment, the nerves are then exposed. When the bones are out of alignment, they pull the protective tissues like ligaments, tendons, and muscles closer to the bones. Once a nerve is exposed it experiences pressure caused by one of the protective tissues. This pressure is called a pinch.
Does A Pinched Nerve Only Appear In The Back?
While impinged nerves usually happen in the lower back and neck, it's also true that nerves can be pinched anywhere on the body. For example, carpal tunnel syndrome is nerve impingement along the tunnel through which the nerve travels. Most nerve impingement happens in the wrist, elbow, neck, or back.
What Effect Does This Have On The Body?
The nerves correspond to specific parts of the body and if a person experiences a pinched nerve a few issues will occur. A pinched nerve will cause symptoms of burning, a decreased sense of touch or pain, numbness, tingling, the part that is experiencing the pinched nerve will exhibit a sense of "falling asleep," and weakness.
Any Other Symptoms?
Sometimes a pinched nerve can limit bodily functions such as bladder and bowel control or sexual function. This usually occurs when there is a pinched nerve in the lower spine. A pinched nerve in the cervical spine, however, might impair deep breathing.
How Is a Pinched Nerve Treated in Beverly Hills?
The first step is to get the spine back into alignment. This will require an adjustment by our chiropractor. Once the spine is realigned you may experience some soreness, but that will pass. Other treatments may include rest or taking a break or stopping the activity that may have caused the misalignment.
To prevent misalignment from reoccurring, gentle stretching, exercise or yoga can help. Correcting your posture can also help keep back and neck muscles strong. If you're suffering from a pinched nerve, visit Beverly Hills Comprehensive Medical Group in Beverly Hills, CA. For wide-ranging chiropractic care and treatment call (310) 657-0366 today.