Physical Therapy From Our Beverly Hills Chiropractor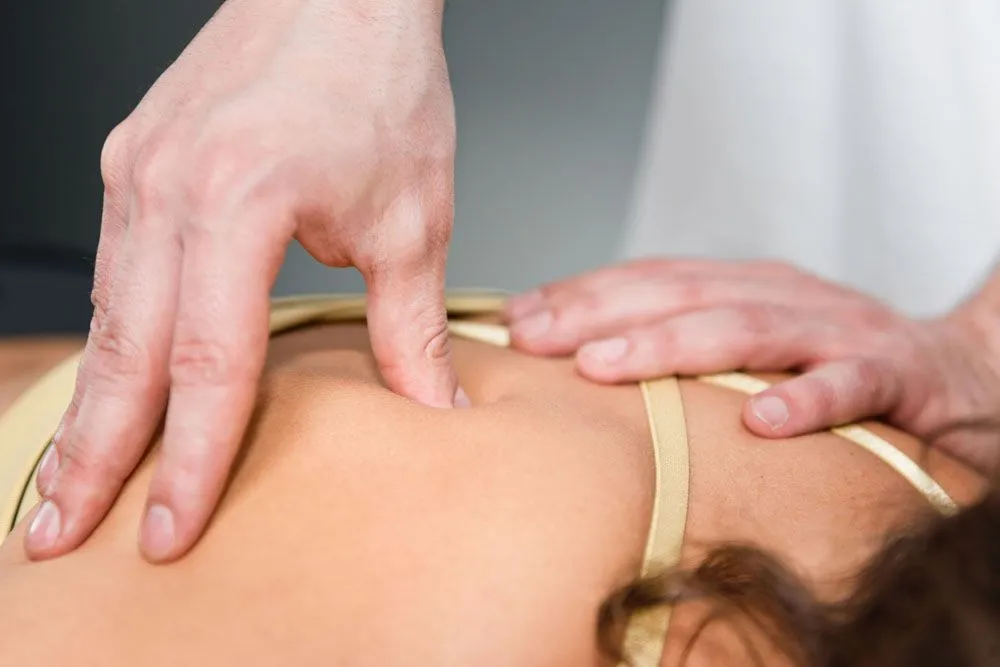 Physical therapy is a treatment method that focuses on improving the strength, flexibility, and functionality of the body. It can be used for recovery after surgery, for strengthening an injured limb, or for improving flexibility in a tight joint. Our Beverly Hills chiropractor offers physical therapy as one of the treatment options available to complement other services available through the Beverly Hills Comprehensive Medical Group.
Getting Started at the Physical Therapy Clinic
Usually, a doctor refers you to physical therapy when he or she believes that your condition can benefit from this treatment. Here at the Beverly Hills Comprehensive Medical Group, we have medical, chiropractic, and physical therapy professionals working under one roof. There is no need to go to a separate physical therapy clinic when you can simply come to us.
When you meet, your physical therapist will introduce themselves and ask you a bit about your problem. They may ask if you can perform certain activities, and what causes pain or weakness. A hands-on assessment may be used if the therapist feels that manipulating the joint would tell them something important. Once the assessment is complete, your physical therapist will explain what they would recommend and why. You should always feel free to ask questions at any point during therapy.
Types of Physical Therapy Treatments
Perhaps the majority of physical therapy is done via some form of exercise. Exercises in physical therapy can take on a number of different forms:
Passive stretching, where the therapist applies the movement while you relax
Active stretching, where you consciously perform certain actions to stretch a joint or muscle
Joint manipulation exercises where the therapist moves the joint
Joint manipulation exercises where you move the joint
Exercises that mimic activities that you might do in your daily life
Traditional forms of exercises such as walking, squats, lifting weights, etc.
Although some exercises require the therapist to be present, the majority of these activities may take place in your home. The therapist will explain the exercise, show you how to perform it correctly, and ask that you practice a certain number of times per day or week.
Massage, as well as the use of ice and heat, is sometimes a part of physical therapy. Other therapeutic methods rely on specialized tools. These include ultrasound, electrical stimulation, traction machines, and lasers.
Common Tools in a Physical Therapy Clinic
In our physical therapy clinic, you may see some odd-looking machinery. Some of these devices are extremely useful tools of the trade. For example, an ultrasound machine can be used for diagnostics, but in physical therapy, it is used to create gentle heat in a certain part of the body to promote healing and reduce pain. Low-light lasers are used in a similar way. The use of these painless devices triggers a biochemical cascade that results in increased healing at the treatment site.
Electrical stimulation may be applied to reduce pain or help muscles 'relearn' to contract. Traction machines provide a way to produce precisely the correct amount of pressure in exactly the right direction. They are used for things such as taking pressure off cervical vertebrae in people with disc disorders.
Schedule an Appointment with Your Beverly Hills Chiropractor
Here at the Beverly Hills Comprehensive Medical Group, we provide complete health care including primary care doctors and chiropractors as well as physical therapy. Physical therapy is one of the tools that our Beverly Hills chiropractor uses to provide drug-free, non-surgical treatment to patients with injuries, chronic pain, weakness, or lack of mobility. Call us at or use our online booking feature to make an appointment.