Relief From Sciatica with our Beverly Hills Chiropractor
The Beverly Hills Comprehensive Medical Group invites you to visit us for sciatica treatment. Our chiropractic services include a complete evaluation of your condition to determine the best course of action. We may use x-rays to gather a total picture of your lower back and sciatic nerve position. Our Board Certified Physicians and our Doctor of Chiropractic, Dr. Dan Jacobsen, develop a healing plan to reduce your pain and restore your mobility. If this is your first experience with lower back pain from sciatica, we understand you may have questions regarding how this happened, what you are feeling and the treatment options available.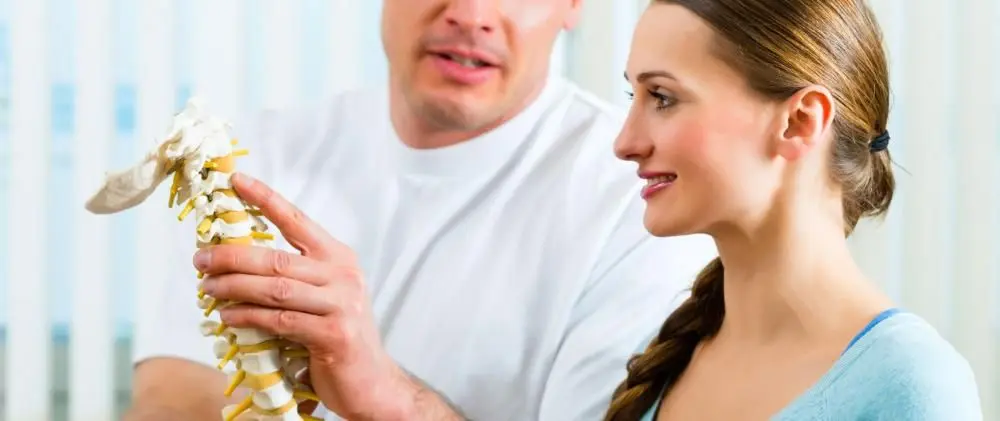 Sciatica FAQ
What is Sciatica?
Sciatica is the term used to describe a variety of symptoms that occur when the sciatic nerve is compressed. The sciatic nerve exits the base of your spine and may become pinched due to a vertebrae that has slipped out of alignment, a disc that is bulging and putting pressure on the nerve or a bone spur aggravating the nerve. Typically, the sciatic nerve has a lot of space and sends and receives signals easy. When it is stressed by an injury, years of overuse or a chronic condition, it becomes compromised.
What Will I Feel if I Have Sciatica?
The number one reason people visit The Beverly Hills Comprehensive Medical Group is for lower back pain. Lower back pain is a common sciatica symptom since the nerve is experiencing stress. However, you may also feel numbness or weakness in your legs, pain in your hips, pain that radiates down one or both legs, pain that gets worse with movements such as bending and twisting or limited mobility. This is not a condition that goes undetected. You will know that something is wrong. Please do not ignore these or any other pain symptoms. The sooner you receive treatment for sciatica, the sooner you feel better and the less likely you have lasting pain.
What Does Chiropractic Care in Beverly Hills Do for Sciatica?
Our Beverly Hills chiropractor will determine if you are suffering from sciatica by examining the lower back. If the reason for your pain is a vertebrae misalignment, our chiropractor will gently guide the vertebrae into place to reduce pressure on the nerve. This also reduces your feelings of pain. If our chiropractor determines that a bulging disc is pressing on the nerve, he will also align your spine to reduce this pressure and encourage the body to reabsorb the disc. If a bone spur is aggravating the nerve, we are also able to position the vertebrae into a better place to reduce the nerve stress.
Will I Feel Better Immediately?
Many of our patients experience an immediate reduction in pain. Your condition may require a few chiropractic treatments before you notice a significant improvement. This is because the bones and muscles need to get used to a new position. We show you exercises to stretch tight muscles and others to strengthen your core to support a healthy back.
Please call us at (310) 657-0366 with more sciatica questions. We are happy to assist you and look forward to seeing you soon.