Services Offered at Beverly Hills Comprehensive Medical Group
As your choice chiropractic care provider in Beverly Hills, the team at Beverly Hills Comprehensive Medical Group is proud to offer a wide range of holistic and wellness treatment services to patients of all ages. With our unique one-on-one approach to patient care and years of combined experience, our chiropractic care team is happy to treat a variety of musculoskeletal conditions including neck and back pain, sciatica, whiplash, headaches and migraines, sports injuries and much more.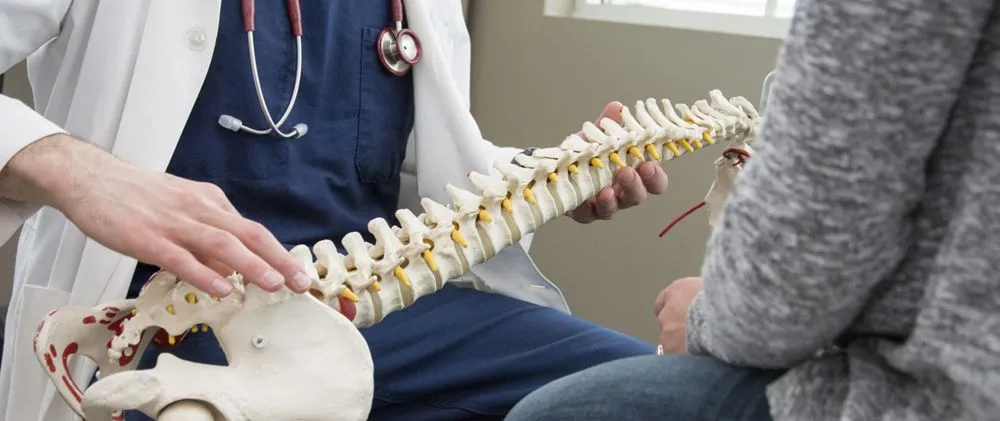 Our team is dedicated to providing a welcoming and comfortable experience for all patients and will work hard to help you achieve a higher level of overall wellness without the use of prescription medications or more invasive pain management treatment options.
Medical Treatment and Chiropractic Services Offered at Beverly Hills Comprehensive Medical Group
Chiropractic Care
With the use of advanced spinal manipulation and other chiropractic care techniques, our experienced and knowledgeable team offers treatment for a variety of musculoskeletal conditions including:
Neck and Back Pain
Herniated of Bulging Discs
Sciatica
Degenerative Disc Disease
Auto Accident and Sports Injuries
Headaches and Migraines
and More
Gentle and targeted spinal adjustments are ideal for improving the natural alignment of the spine as well as reducing inflammation, promoting faster healing and relieving chronic pain symptoms.
Urgent & Primary Care
At Beverly Hills Comprehensive Medical Group, we believe that preventative care is the best way to catch more serious health conditions early on. By providing both primary and urgent care services, we are better able to treat a variety of health conditions and ensure that our patients are able to live healthy and full lives.
Weight Loss Treatment
Carrying around an excess amount of weight on your body can lead to many different health issues including poor posture, lower back pain and other chiropractic conditions. With the expert guidance of our chiropractic care team, we are dedicated to helping patients achieve their weight loss goals. By combining corrective exercises, nutritional counseling and the revolutionary execuSlim weight loss program, we can help you lose weight safely and get one step closer to reaching an optimal level of health and wellness.
Massage Therapy
Often used in combination with chiropractic adjustments, massage therapy techniques are ideal for relaxing sore and painful muscles. With targeted pressure, our experienced team can use massage therapy to relieve tension in sore muscles, skin, ligaments and tendons. Massage therapy also helps to reduce inflammation and improve the effects of chiropractic adjustments.
Physical Therapy
Whether you are dealing with an overuse injury, pain following an auto accident or a sports injury that is keeping you sidelined, physical therapy is a great option to promote faster healing. Ideal for restoring your natural range of motion, physical therapy exercises target injured areas on the body to reduce muscle spasms, relieve pain, increase flexibility and strength and speed the recovery process so that you can get back to your regular schedule. This safe, non-invasive and prescription drug-free treatment method is ideal for patients of all ages and athletic skill levels.
Spinal Decompression Therapy
This non-surgical and passive therapy option is a favorite by many in the chiropractic care profession because it is an effective way to gently and gradually relax and stretch the spinal discs. Using a specialized motorized device, our chiropractor can safely stretch the spine and safely reposition it to relieve pressure on the spinal discs. This lower back pain treatment option is also great for those living with bulging or herniated discs, sciatica and degenerative disc disease.
Auto Accident Injury Treatment
Because of the amount of force that is usually involved in auto accidents, your body is at risk for a variety of spinal issues including whiplash, lower back pain and other musculoskeletal injuries. After an auto accident, it can take hours or even days before certain injuries present themselves, so it is always a good idea to seek medical attention immediately following a crash.
Schedule an appointment with our team if you experience any of the following symptoms after an auto accident:
Neck or Back Pain
Neck Stiffness
Tingling or Burning Sensation in the Neck and Shoulder Area
Loss of Range of Motion
Headaches or Migraines
Sports Injury Treatment
Most sports require a great deal of strain on the body. Whether you play solo games like golf or full-contact games like football or basketball, you are putting yourself at risk of an injury every time you head out on the court. Typically, sports injuries are a result of overuse of a specific body area or a sudden accident. Whether you are dealing with the pain stemming from tennis elbow, tendonitis, a concussion or something more severe, chiropractic adjustments can work to help relieve your chronic pain and get you back out on the field.
Schedule an Appointment with Our Beverly Hills Chiropractic Team Today
Are you suffering from chronic pain following an auto accident, sports injury or genetic disorder? Whether you are looking for a new way to manage pain or interested in preventative treatment options, the chiropractic care team at Beverly Hills Comprehensive Medical Group can help you achieve a higher level of health and wellness with targeted chiropractic care services
If you or a loved one is interested in learning more about how chiropractic care can work for you, call (310) 657-0366 or visit the experienced and friendly team at Beverly Hills Comprehensive Medical Group online today to schedule an appointment.